About
○•° ✨ Gosha Bu – Porsche among feather jewelry ✨ ○•°
Welcome in the world of wearable ART.
Each piece is handcrafted with the utmost attention to detail, and care, and no two are exactly alike, making each one a truly unique work of art.
The perfect combination of natural beauty and artistic design, this feather jewelry is sure to turn heads.
Whether you're dressing up or keeping it casual, the GoshaBu jewelry is a perfect choice.
Let our collections inspire you and help you find the best solution for your needs.
Unlock a world of possibilities by reading about our collections here.
Each piece is crafted with one of the four vibrations – air, earth, fire, and water – to bring out the unique qualities in you.
Let the elegant air vibration mark your originality and independence, feel rooted and confident with the earthy vibration, discover the endless universe of creation with the fiery cosmos vibration, and awaken your energy and excitement for adventure with the exotic water vibration.
Dive into each vibration here.
The result is a one-of-a-kind piece representing who you are and what you want to convey to the world.
Whether it's a symbol of strength, a reminder of a special moment, or simply a piece of art that you love to wear, your individual amulet will be a unique and meaningful addition to your jewelry collection.
It's not just a piece of jewelry; it's a statement of who you are and what you stand for.
So why wait? Order now or contact Gosha Bu to start the journey with your very own amulet! Experience the magic of co-creating your individual amulet here.
Make a statement with the one-of-a-kind GoshaBu feather jewelry.
○•° ✨ Let your spirit soar with the power of nature and the elements ✨ ○•°
THE ARTIST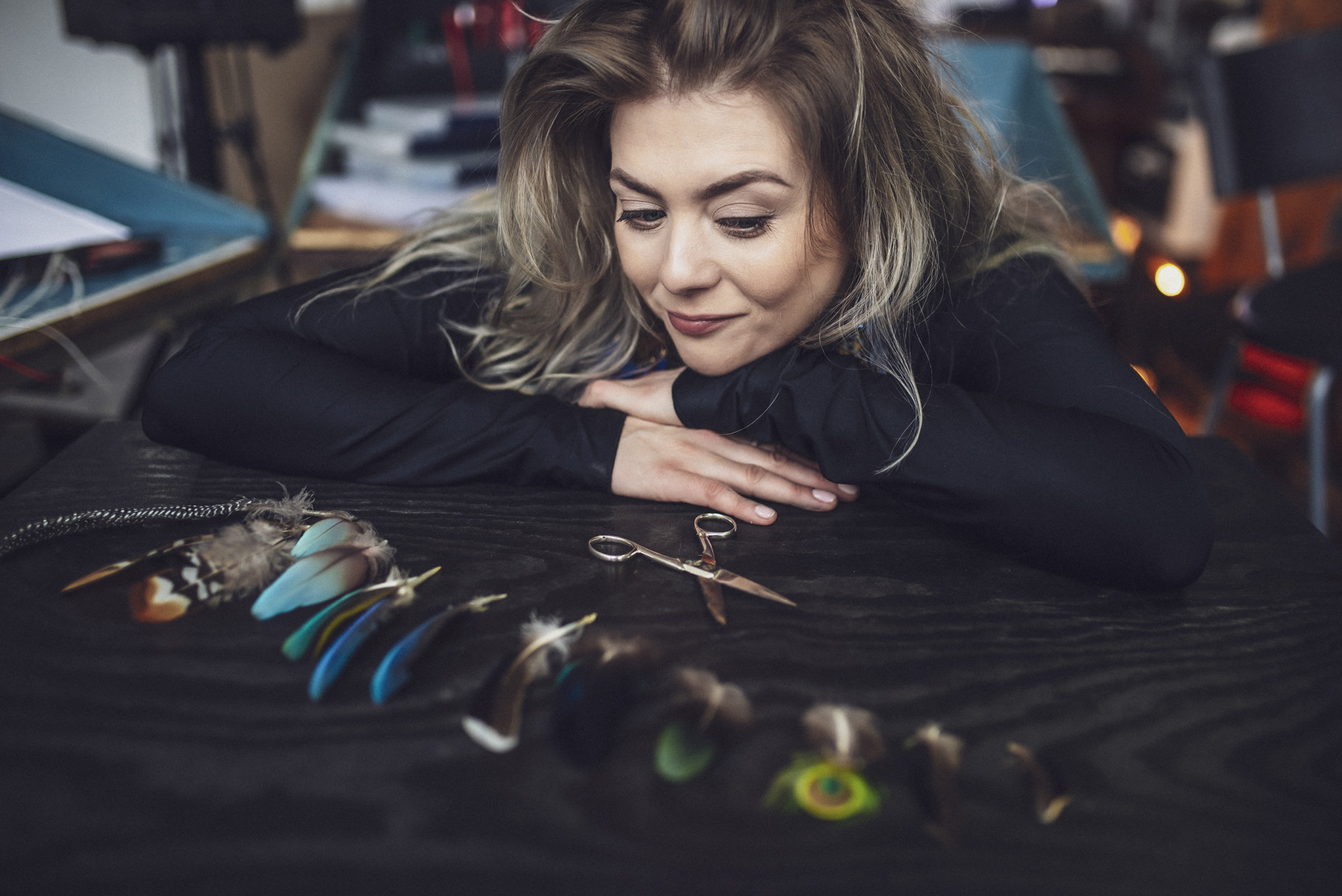 70% of my life I spend barefoot. Atelier I enter with no haste. Always late for work … Head of the year. I love to eat with my fingers, feed all my senses. I strive for harmony. Intellectual ping pong is my passion. I am a constant change.